» A unique wedding event:
your photo in the stratosphere! «
The best day in the life of a couple should be their wedding. And this moment should be memorized in a special way. Maybe with your wedding picture from the stratosphere, as a proof for your endless love?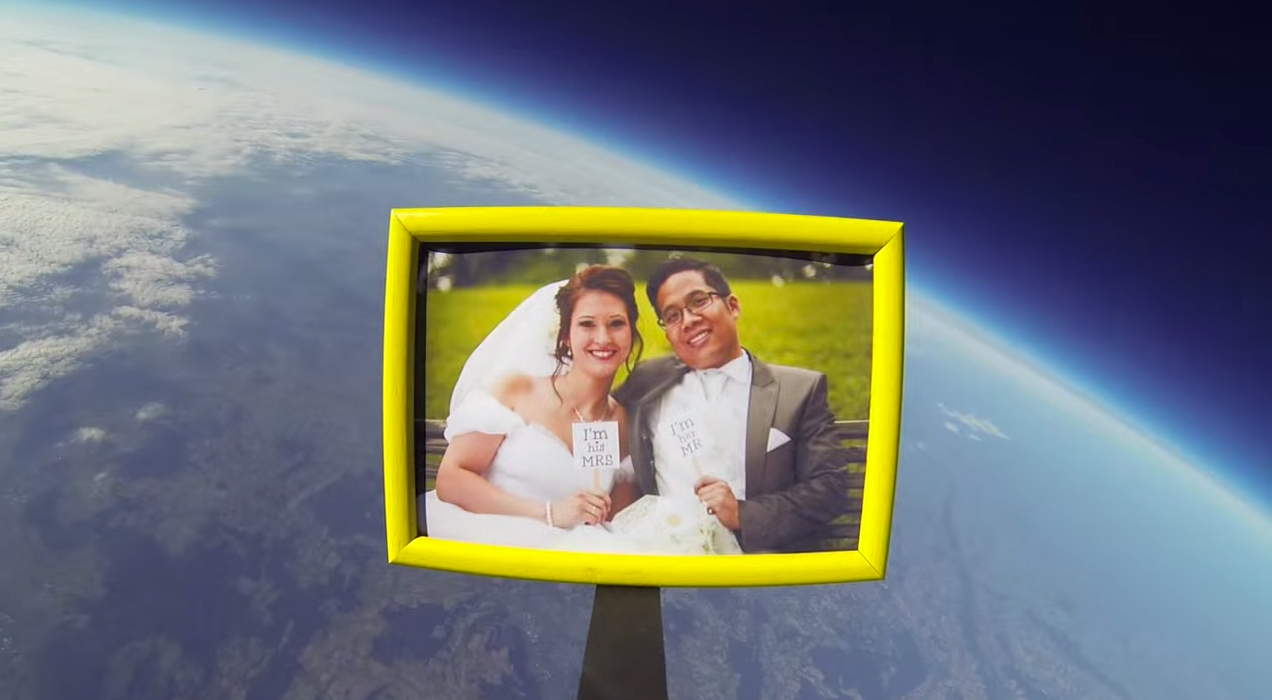 We can send your most beautiful picture on an adventurous journey to an altitude of up to 40,000m. Hundreds of white balloons carry the wishes from your family members and friends. Our live feed will keep you close to the action so that every guest can see the picture rising and breaking through the clouds.
Full Service for your wedding
You don't want to handle the flight at your big day? No problem, our experienced team is able to get you going in no time. We are able to provide you with:
The balloons and the camera plus GPS-system
Preparations and the start itself
Recovering of the drone
Optional live feed of the cameras and drone.
So you and your guests can enjoy the spectacular show and we do the background work. In the end you get an additional film which will remember you at the most emotional moments.
---
Additional options:
Film production
Our professional film crew produces a final film, adapted to your individual needs and ideas.
Live broadcasting
With the help of a live broadcasting your guests or employees could see the city or the company area from a brand new perspective.