» WITH THE WEATHER BALLOON IN THE STRATOSPHERE – WE SHOW YOU HOW IT WORKS. «
Start your own small space mission and make your own shots from space with the simplest means. Feel like a real NASA engineer and send your camera probe up to 40,000 meters high, where the black of space appears and our blue planet is seen as a globe.
In order for your space mission to be a complete success, we will explain step by step all about the topic of stratosphere flights on the following pages. From setting goals, planning your mission, selecting the equipment that suits you best, organizing your permits, launching your weather balloon, and recovering and analyzing data logger results, this tutorial will prepare you for the Stratosphere adventure. Whether you plan your mission privately, with friends, as part of a technical work or the stratosphere flight as a teacher with your students, here you will find all the answers to your questions.
In addition to numerous videos, we provide you with some tools to calculate, for example, the optimal amount of helium, a tool for the exact prediction of your flight route and information on the registration of your mission with the authorities. In addition to detailed descriptions you will continue to find the right video for each tool.
» USEFULL TOOLS FOR A SUCCESFULL MISSION «
If you work through the following pages carefully, you are optimally prepared for your stratospheric mission with breathtaking shots from the edge of the universe.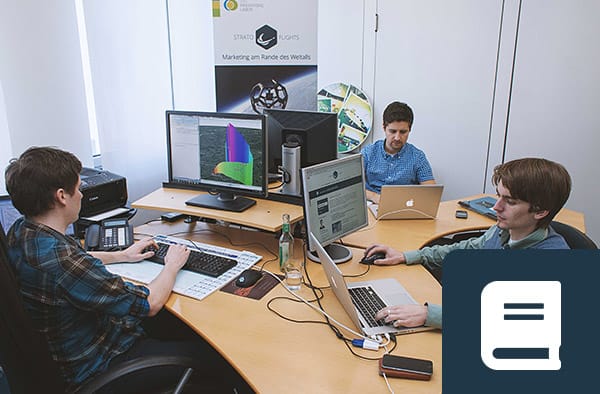 Planning & Organization
How do I organize a successful mission? How much lead time should I schedule? Where can I get the Ascent Permit and what is the appropriate insurance for my mission? Here are the most important answers to organizational questions.
Further information
---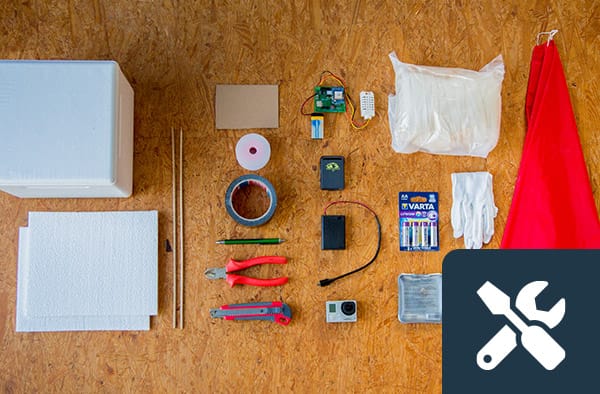 Optimal equipment
Which equipment suits my mission? Which weather balloon is best to use? How do I find my probe again and what possibilities do I have for a reliable location? Find out about the optimal stratospheric equipment for your mission here.
Further information
---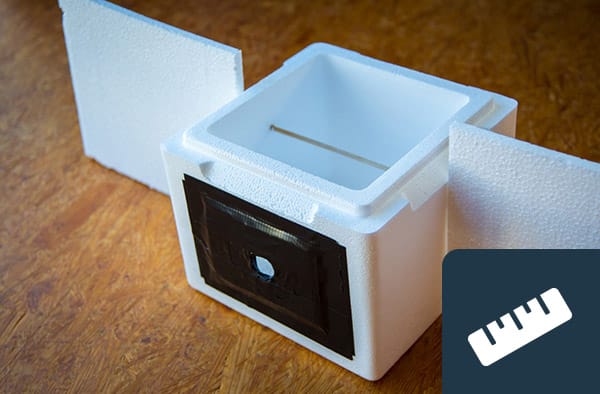 Construction of the probe
What should I pay attention to when designing the probe? Which material is required? How is the camera installed and how do I reduce the rotational movement during the flight for smooth video recordings? Here are some videos for a perfectly constructed stratosphere probe.
Further information
---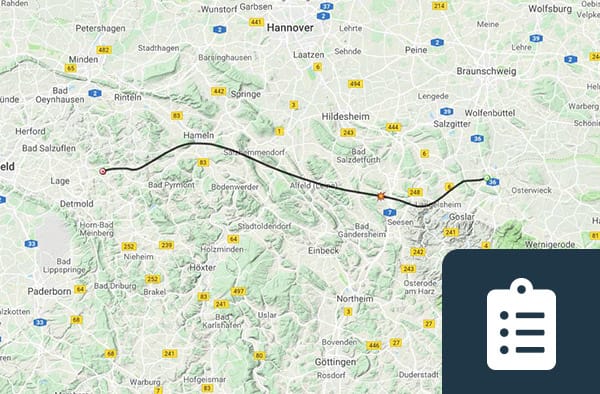 Start preparations
The great day of the mission is getting closer: How should I organize it? Can I predict the flight route in advance? Among other things we offer you a checklist, so that nothing stands in the way of a successful start.
Further information
---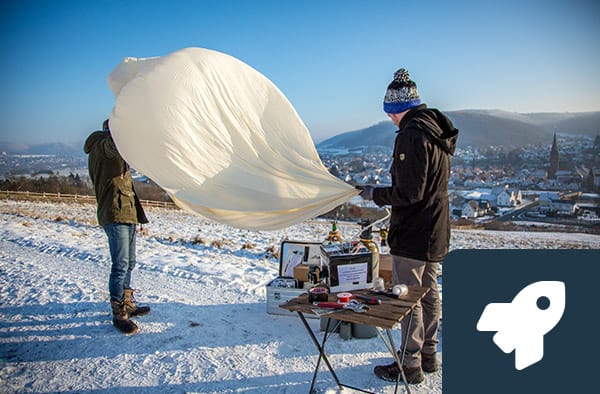 Weather balloon start
How do I make my probe ready to go? How much helium do I need? How to get the stratosphere probe and the weather balloon right? Here you will find tools and videos that will prepare you optimally for your weather balloon start.
Further information
---
Locating & Recovery
How do I successfully locate my probe? How can I prepare for different locations? What equipment can be useful for recovery? We will show you a few examples for different regions Here we go to different regions of the country and show you a few exemplary salvage opportunities.
Further information
---
FAQ
Do you have further questions? In our FAQ segment you will find the answers to your questions: Where can I get helium? How do I register for a weather balloon start? What insurance do I need for my weather balloon? and much more.
Further information
---
Customer Success Stories
Meanwhile, more and more people start their own small stratosphere mission. A few videos are provided here. Furthermore, more and more schools are inspiring their students for science, videos from the education sector are available on our page dedicated to school projects.
Further information